About Us
A healthy environment is essential to living a healthier life, one should throw the waste in dustbins and garbage bag in order to keep the surroundings clean. Our company, Rumoma Industries Private Limited, is associated with the business of supplying products that aid the individuals in maintaining the cleanness. We are a manufacturer and supplier of Plastic Garbage Bag, Plastic Bags, Disposable Garbage Bags, LDPE Liner Chemical Packing Bag, Garbage Bag, Biodegradable Garbage Bag, Biohazard Disposal Bags etc. Our production unit is advanced and is integrated with advanced machines which assist us in the easy accomplishment of the task. We maintain honesty in our business deals and try to attain the satisfaction level of our customers. Our product range is re-usable, economical and eco-friendly, which makes them the first choice of clients in the market. The excellent attributes of our enterprise have helped us to outshine in the market and earn a huge customer base.
Advantages of Garbage Bags
Following are some advantages of using garbage bags supplied by us:
Reduces the diseases caused by flies and foul smell.
Promotes clean India and help to segregation the waste easily.
Long-lasting and weatherproof.
Want To Buy In Bulk? (wholesaler)
The following are the reasons that make us the best place for the wholesaler to buy the products like Plastic Biomedical Waste Bag, LDPE Transparent Liner Bag, Trash Can Liners Bag, LDPE Liner Bag, and many more:
Our ultra-modern production wing which has the capacity to produce in bulk.
Our network reach is vast with prompt shipment services.
We provide the option of customization to our esteem customers.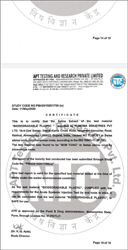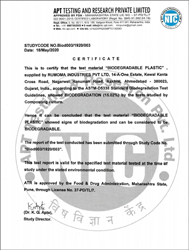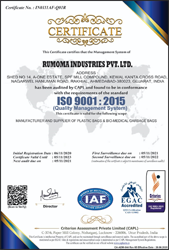 Read More